We allow the following Payment Methods for our site.
PAYPAL
SKRILL/MONEY BOOKERS
PAY TO OUR GBP BANK ACCOUNT ( IF YOU ARE IN UK) .
PAY TO OUR BANK ACCOUNT IN EUR ( IF YOU ARE IN EU or Rest of the World) .
PAY TO OUR BANK ACCOUNT IN USD ( IF YOU ARE IN EU or Rest of the World) .
PAY TO OUR BANK ACCOUNT IN INR ( IF YOU ARE IN INDIA) .
SEND US CASH IN POST. ( YOUR RISK)
CHEQUE/MONEY ORDER/POSTAL ORDER - UK ONLY
PAYPAL
Our shopping cart is linked to our PAYPAL account.Please choose PayPal as your payment method and use this safe and secure method to make payment in GBP,EUR,USD or any other currency. You will be covered by PAYPAL standard buyer protection policy when you use this method.
OUR PAYPAL DIRECT URL
https://www.paypal.com/paypalme/ebanknoteshop
Update - 1/4/2023 - Due to recent PayPal changes - there is an error in our PayPal link back.
Payment goes through but after the paypal confirmation when I was redirected back to your webpage to receive an error message as below.Please ignore this.We will come back to you via email within 12 hours to confirm payment receipt.
We will upgrade our website asap to resolve this.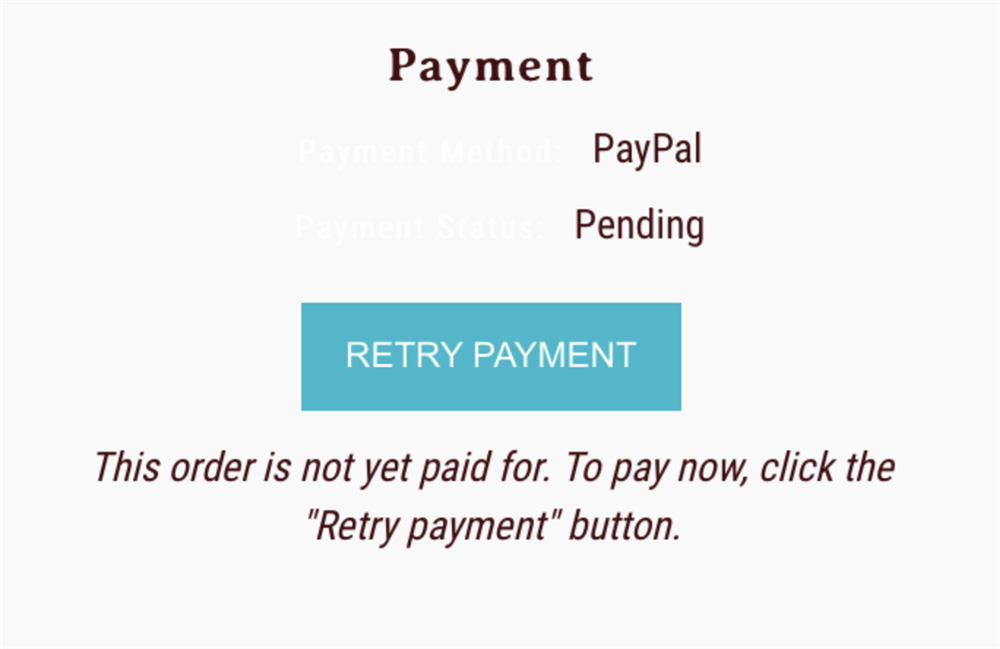 SKRILL
Skrill/Moneybookers have refused to allow us to integrate directly from our shop. Reasons unknown..and really frustrating. If you wish to choose Skrill as your payment method then choose CASH and contact us for manual processing.
BANK TRANSFER
We accept Bank Transfer to our UK ,EURO ,USD and Indian accounts.
CASH
We accept Cash Payments. However please note sending cash via post is a risky business and completley at your risk. We sometimes take Uncirculated cash from customers and can consider paying a little over face for such items. Please contact for more info.
If cash is not UNC condition then we will add forex charges usually 3-5 %. It varies as per currency type.Please contact us for more information.
CHEQUE/POSTAL ORDER
We accept cheques in UK ( GBP only) and UK Postal orders. Please contact us for more information.